Hollister House Garden depends upon the support of volunteers like you!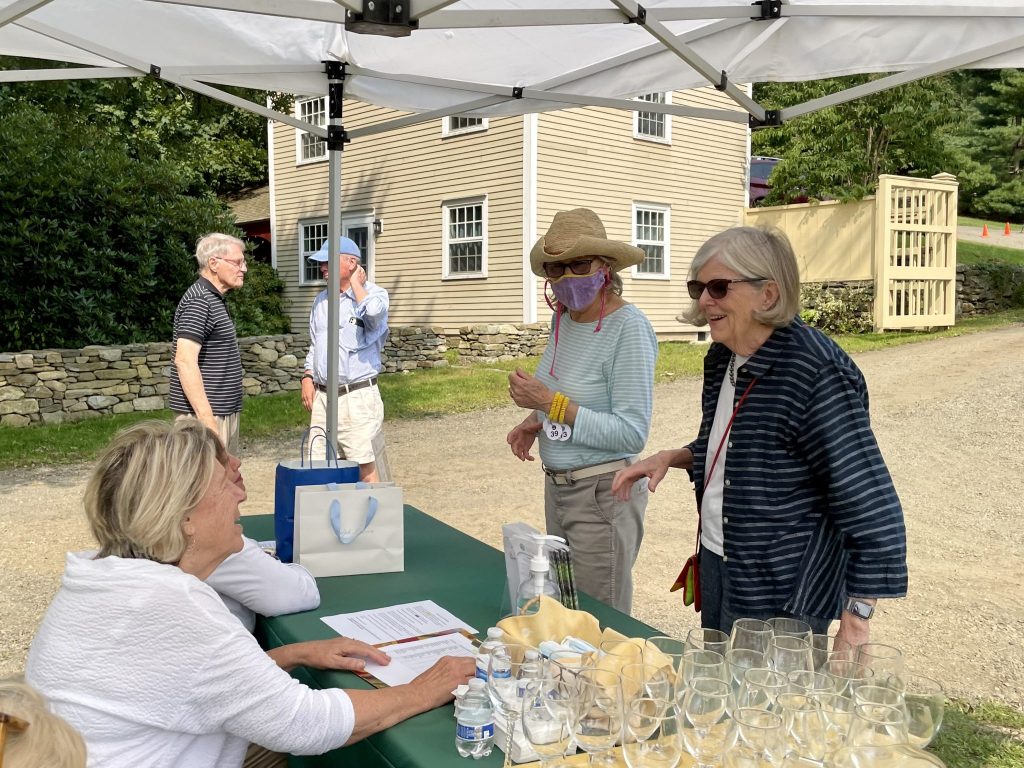 As a small not-for-profit organization, Hollister House relies upon the time, energy and expertise of volunteers to ensure our members and guests get the most out of their visit to the garden. Please read below to lean about specific opportunities that are available at this time, and complete the form below if you are interested in becoming a part of our volunteer program.
Garden Docents
Garden docents serve as visitors main point of contact during many of our open hours during the season. On Wednesdays and Fridays from 1:00-4:00 pm, and Thursdays from 5:00-7:00 pm in the summer, these volunteers make frequent rounds of the garden to greet guests, answer questions, and ensure everyone is having a safe and enjoyable visit to Hollister House. Docents receive annual training on information specific to HHG, but general knowledge of horticulture and related topics is highly beneficial.
Barn Talk Volunteers
During the spring and fall, Hollister House runs weekly Barn Talks on Saturday mornings from 10:00-11:30 am. Volunteers manage guest check in, and also assist with collecting payments for registrations and book sales, as needed. Volunteers for Barn Talks and other events receive annual training, and no prior experience or knowledge is required.
Special Event Volunteers
Throughout the spring, summer and fall, Hollister House runs occasional special events, including First Fridays in the summer, and Garden Study Weekend and an annual plant sale in early September. Special event volunteers will help manage check in and collect payment for registrations and book sales. They may also assist with set up and break down for events, and other duties that require some physical labor.
Library Volunteers
In the Hollister House Barn, there is an extensive horticultural library that is available for members to use. Hollister House currently needs volunteer support to catalog and organize the content of the library. This volunteer job requires some knowledge of horticulture and related topics, and an ability to incorporate both organizational and aesthetic considerations into the project. While there is currently a need for a large-scale volunteer effort, there will be continual need to organize and update the library and its catalog.
Special Project Volunteers
Hollister House welcomes the opportunity to put volunteers unique talents and professional experiences to use in special projects. Please be sure to make note of any special skills you would like to contribute when you complete the volunteer form below. If there is an upcoming project that would be a good fit for a volunteers' background and experience, our team will be in touch.