The History Of Hollister house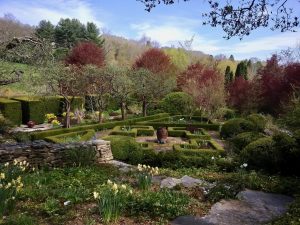 Beautifully situated on a sloping, terraced site in the rolling hills of Litchfield County in northwestern Connecticut, Hollister House Garden is an American interpretation of such classic English gardens as Sissinghurst , Great Dixter and Hidcote, formal in its structure but informal and rather wild in its style of planting. Begun in 1979 by George Schoellkopf, the garden since that time has evolved under George's direction into a unique synthesis of the formal and the natural, the right angles of paths, walls and hedges melting seamlessly into the lush surrounding landscape, which forms a magnificent backdrop to the garden's exuberant plantings. Since 1993 Gerald Incandela has contributed greatly to the garden's development with his artist's eye trained on redefining the surrounding landscape. The garden is sited on the southeastern side of a rambling but serenely dignified eighteenth century house on 25 acres of mostly wooded countryside. Although the garden is in no way a recreation of an eighteenth century garden, it was nevertheless planned to complement the old house, and antique or hand made materials have been used wherever possible in its construction. Various eighteenth century barns and outbuildings are visible from the garden and further help to root it in the history of the place. The garden unfolds in successive layers of space and color with delightful informal vistas from one section to the next. Eight-to-ten-foot walls and hedges with dramatic changes in level define the progression of garden spaces – "rooms" as the English like to say – and create a firm architectural framework for the romantic abundance of the plantings. A winding brook and a large pond at the bottom of the lawn add to the variety of the garden scene.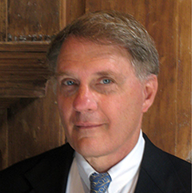 Hollister House is owned by George Schoellkopf and Hollister House Garden Inc., a nonprofit organization dedicated to preserving the house and garden. In 2005, George Schoellkopf entered into an irrevocable agreement with the Garden Conservancy and Hollister House Garden Inc. to donate the entire property, including house, garden and twenty-five acres, either during his lifetime or through his will, to Hollister House Garden Inc. He initiated this gift by conveying 17% of the ownership of the property to Hollister House Garden Inc. in 2005. Since then, additional interest has been transferred to the non-profit corporation, which at this time owns an undivided 67% of the property. George Schoellkopf will retain lifetime tenancy and will be solely responsible for the maintenance and operation of the property, including all expenses, during his lifetime. In addition to the gift of the property, Mr. Schoellkopf has pledged to establish an endowment fund of not less than $2 million to be used by the nonprofit organization toward the maintenance of the property in perpetuity.