Life in the Studio
May 15, 2021 10:00 am

-

11:30 am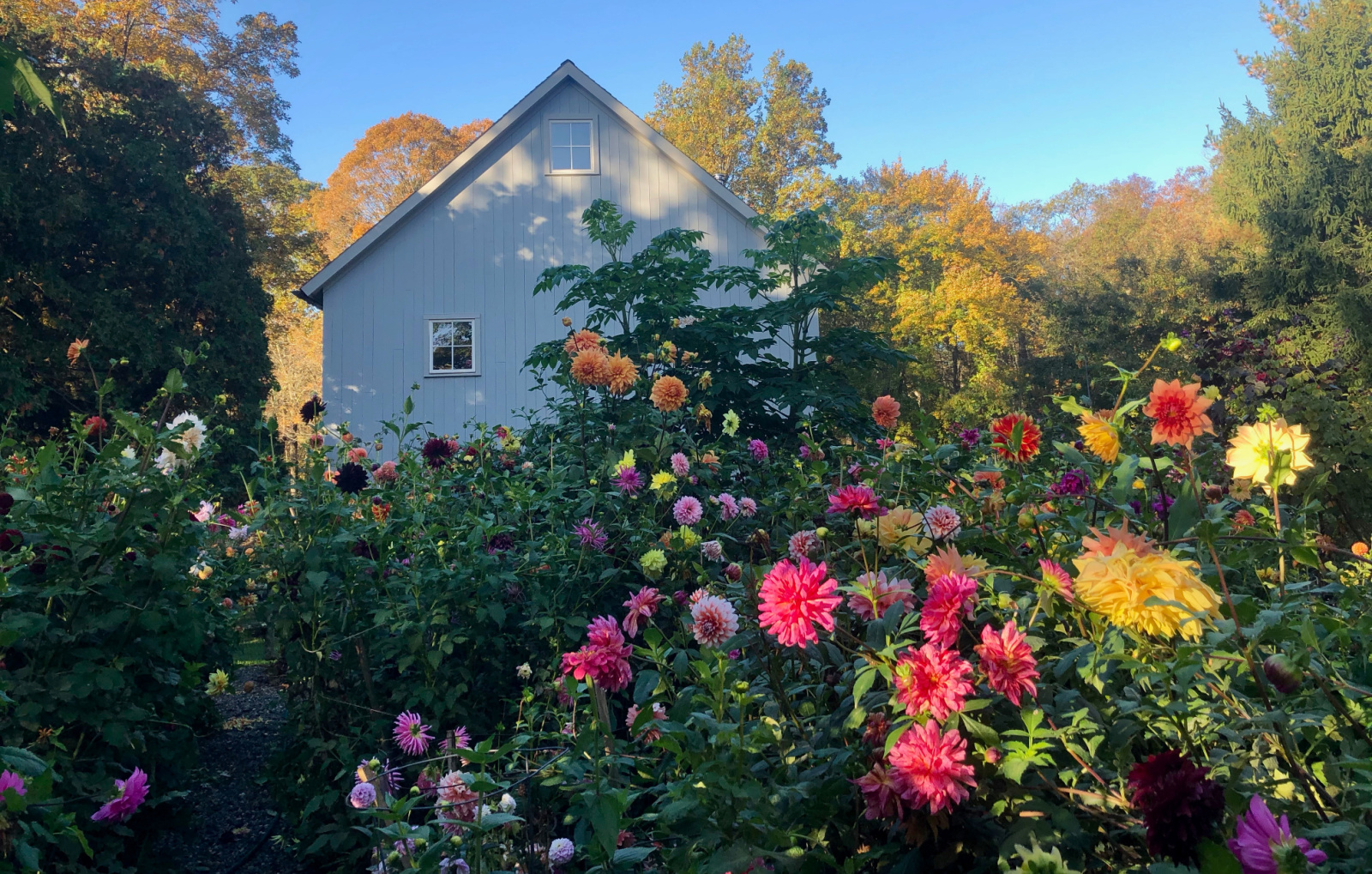 Join Frances Palmer as she discusses the links between her exquisite pottery and the beautiful flowers that she grows just outside her studio in two bountiful cutting gardens.  The planting of both gardens has been organized for seasonal blooms beginning in early spring and continuing through to the last chrysanthemums in November. In this illustrated talk Frances traces how the ceramics and flowers are inextricably combined in her daily creative process. Using the stunning photographs from her recent book, Life in the Studio, Frances shares the story of her artistic journey.
Frances Palmer has been making ceramics since 1987. Originally trained as an art historian, Frances worked as a printmaker before turning her talents to pottery, gardening, photography and cooking. These topics and more are part of this beautiful and inspiring book.
Limited seating. Reservations are required for all Barn Talks. Masks mandatory in the Barn.
HHG members lecture and signed copy of Life in the Studio $60
Non-members lecture and signed copy of Life in the Studio $70
HHG members lecture only $25
Non-members lecture only $35
SOLD OUT
Related Events