A Visit to Coltsfoot Garden for Hollister House Garden Members Only
June 17, 2021 10:30 am

-

2:30 pm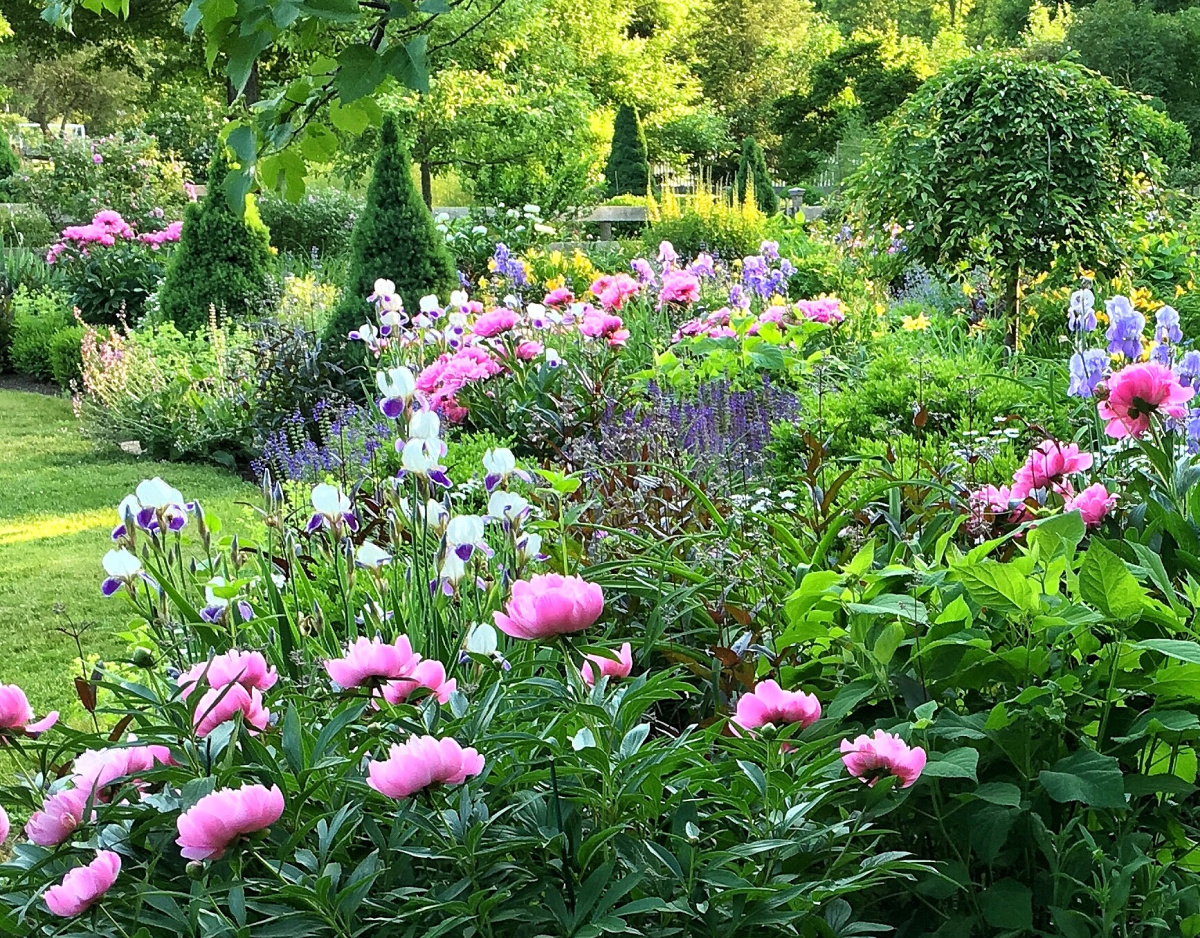 Every year we invite members of the Hollister House Garden Circle of Friends to enjoy a private visit to an extraordinary garden rarely open to the public.This year we are fortunate to be visiting Coltsfoot Garden in Cornwall.
Over the past 16 years Juliet and John Hubbard have created an enchanting cottage garden around the colonial house that has been in the Hubbard family for over 100 years. They first renovated an existing vegetable garden within the original design of picket fence, gravel path and central bird bath. Beside the vegetable garden they developed a perennial garden – formal in design with abundant plantings where self seeding is encouraged. Recently two additional gardens have been added – a formal vegetable garden and a garden of crabapples, lilacs and hydrangeas bordering a meandering path. Don't miss this opportunity to see this exceptional garden!
Juliet trained in horticulture at NYBG and went on to become curator of their Native Plant Collection. She and John designed and planted this garden and continue to do all the gardening together. Juliet will lead our tour along with her friend Page Dickey.
Following our visit to Coltsfoot we will return to Hollister House Garden for lunch and a chance to visit this garden when it is closed to the public.
This event is open only to current members of Hollister House Garden Circle of Friends.
Complimentary for members at the Sponsor, Sustainer and Garden Angel level. Please call the office at 860-868-2200 for reservations.
All other members $50 per visitor.
Reservations for this event close on Friday, June 11.
Directions to the garden will be sent with your confirmation.
Related Events